The Z2 Woods Deodorant Pot is a unisex natural deodorant pot that is of highest absorbency. The paraben free and clean deodorant keeps you feeling and smelling fresh all year round - from sweaty summers to layered winters.
The deodorant pot is formulated to smell fresh and earthy – like a warm and breezy spring day spent on the grass. The blend combines the deep scent of Vetiver, Ginger Root and Black Pepper with citrusy Grapefruit and Lime.
The essential oil aromas smells wonderful but also brings you one step closer to ultimate wellness!
香根草在使您放鬆的同時,溫和地溫和地清除您的瑕疵斑痕;
薑根能刺激血液流動,防止細菌進入體內;
黑胡椒能解毒;
葡萄柚能增強您的皮膚,提升您的心情;

和

lime

is antiseptic and gives your energy a lil' boost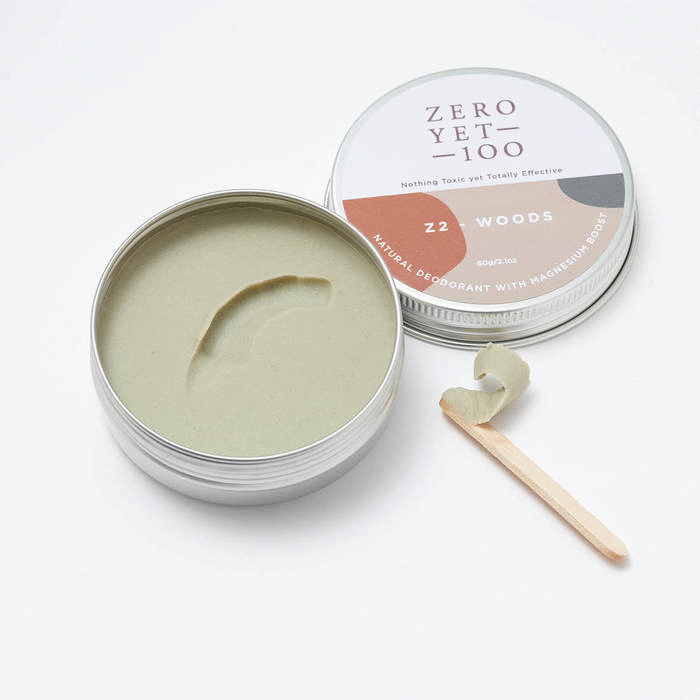 Your Title Goes Here
Your content goes here. Edit or remove this text inline or in the module Content settings. You can also style every aspect of this content in the module Design settings and even apply custom CSS to this text in the module Advanced settings.
製作原料
高吸收性的成分,兩性均可用的罐裝除臭劑完美適合鍛煉,旅行和運動完出汗的人群。強效成分可以全年呵護您—從潮濕的夏季到裹得嚴嚴實實的冬季。 
除臭劑天然中和臭味,吸收濕氣,同時使您保持無污染,無刺激,無油物。
造型優美有光澤的可回收再利用的罐裝可以輕鬆使用一整天,尤其是在健身房忙碌的人群。 
*每買一個60gm的鋁制罐就可獲贈一個10gm的小型罐裝。
使用方法
製作原料
除臭劑罐裝包含:
極易吸收的

竹芋粉

滋補

可哥籽和牛油樹脂

純化的

活性炭

吸附雜質

祛痘祛皺的

氫氧化鎂

抗炎症

症的蓖麻籽油
杏仁,杏 ,荷荷巴,鱷梨和維生素E

的混合油以光滑營養您的皮膚
点击这里 看所有成分
ALSO AVAILABLE IN OUR MINIME SETS!