*每買一個60gm的鋁制罐就可獲贈一個10gm的小型罐裝。
*Since we use only unrefined plant oils and butters, it may cause the deodorant to turn grainy. These are harmless and will melt upon skin contact.
The Z3 Refresh Deodorant Pot is a unisex natural deodorant pot that is of highest absorbency. Whether you're working out or just a ill sweatier - this chemical free deodorant pot keeps those strong nasty odors away!
The deodorant pot is formulated to smell like a warm tropical hug (you'll know what we mean when you smell it). The blend combines earthy Cedarwood and Ylang Ylang, zesty Grapefruit and Bergamot, with calming Lavender.
不僅精油的味道很好,而且對您的身體和心靈也是非常有益的。
雪松是一種天然的收斂劑,激發您的皮膚形成更強的保護膜--保護它不受環境毒素和粘物的影響
夷蘭是一種防腐劑,能鎮靜您的大腦;
西柚調色您的皮膚,提升您的心情;
佛手柑可以預防感染,是一種消心劑;
熏衣草安撫皮膚,鎮靜您的神經系統;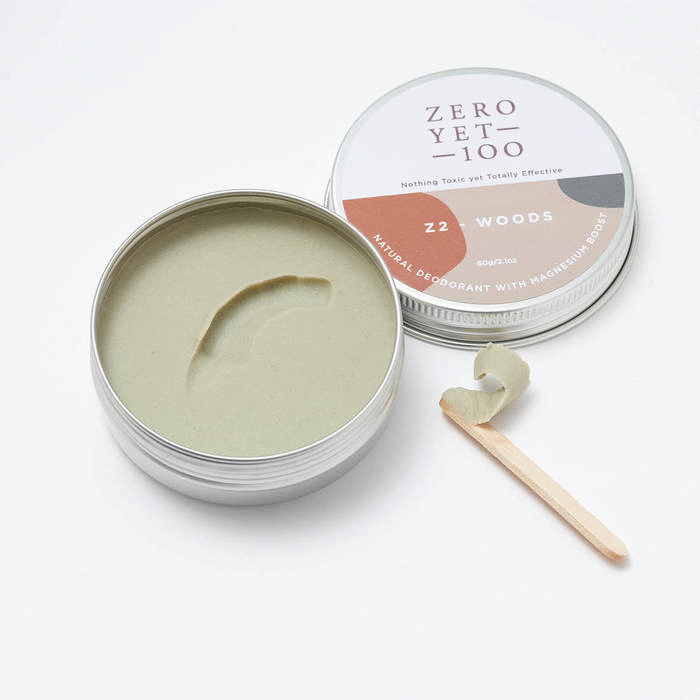 Your Title Goes Here
Your content goes here. Edit or remove this text inline or in the module Content settings. You can also style every aspect of this content in the module Design settings and even apply custom CSS to this text in the module Advanced settings.
製作原料
高吸收性的成分,兩性均可用的罐裝除臭劑完美適合鍛煉,旅行和運動完出汗的人群。強效成分可以全年呵護您—從潮濕的夏季到裹得嚴嚴實實的冬季。 
除臭劑天然中和臭味,吸收濕氣,同時使您保持無污染,無刺激,無油物。
造型優美有光澤的可回收再利用的罐裝可以輕鬆使用一整天,尤其是在健身房忙碌的人群。 
*每買一個60gm的鋁制罐就可獲贈一個10gm的小型罐裝。
使用方法
製作原料
除臭劑罐裝包含:
極易吸收的 竹芋粉
滋補 可哥籽和牛油樹脂
熏衣草安撫皮膚,鎮靜您的神經系統;
祛痘祛皺的 氫氧化鎂
抗炎症的蓖麻籽油

杏仁,杏

,荷荷巴,鱷梨和維生素E

的混合油以光滑營養您的皮膚
点击这里 看所有成分
ALSO AVAILABLE IN OUR MINIME SETS!