Charcoal Detox Pack
Regular price

Sale price

$25.00
Our best-selling Charcoal Detox Mask effectively unclogs pores and draws out impurities, leaving your skin brighter-looking, clean and fresh. Packed with high-quality ingredients that ancient civilizations have used for centuries, our multi-purpose detox mask is as effective for your underarms as for your face and or other areas of your body. 
For your face: Deep-cleanses your skin of environmental pollution and leaves it luminous.
For your armpits: Balances the microbiome leaving your armpits odor-free and healthy. 
Other benefits:
Unclogs the pores

Boosts blood circulation

Rejuvenates and regenerates the skin

Restores your skin's natural balance

Supports the transition to natural deodorant
Increases the effectiveness of natural deodorant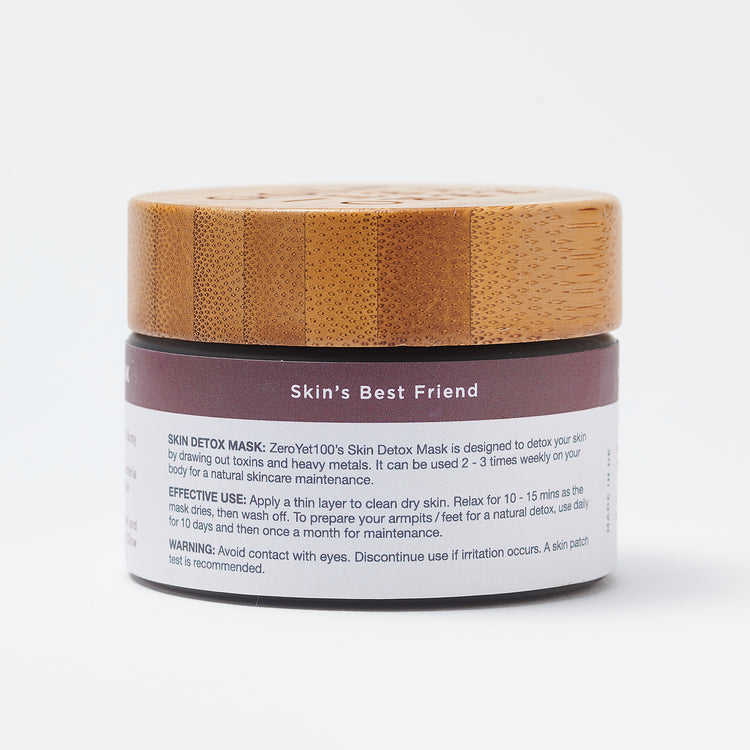 Description
What am I made of?

Our detox pack is formulated with natural ingredients that act as a magnet for build-up and impurities. Key ingredients include:

toxin-busting and nutrient-rich bentonite clay;
collagen-boosting and odor-absorbing food-grade diatomaceous earth;
apple cider vinegar which restores your pH balance busts microbes, and gently exfoliates your skin;
antioxidant-rich licorice extract which also has anti-aging and skin-soothing properties;
witch hazel extract which prevents inflammation and neutralizes free radicals;
sage extract, which promotes cell regeneration and fights against free-radical damage;
soothing and protecting hops extract which improves skin texture with consistent use;
vitamin-rich and anti-inflammatory Aloe vera;
and cleansing and toning rosewater.
Ingredients

Distilled Water, Rosa (Rose) Water, Bentonite Clay, Food Grade Diatomaceous Earth, *Apple Cider Vinegar, Glycyrrhiza glabra (Liquorice) Extract, Hamamelis (Witch Hazel) Extract, Salvia officinalis (Sage) Extract, Humulus lupulus (Hops) Extract, Aloe barbadensis miller (Aloe Vera) Extract, *Virgin Cocos Nucifera (Coconut) Oil, Activated Charcoal

*organic
How to use me

Spread a thick layer of the mask onto clean, dry armpits. Relax for 10-15 minutes as the mask dries. Rinse off with warm water. Use daily for 7-10 days when transitioning to natural deodorants, then use once per week as needed.

Insider tip - Mask your pits just before you hop into the shower. While you wait for the mask to dry, treat yourself to a collagen-boosting body scrub or a deep cleansing face wash.
I really enjoyed using this on my pits and face :) didnt dry the skin and it felt fresh and so great smelling - thanks for creating another wonderful product !! happy customer :)))
I switched from regular deodorant to natural over a few months ago and never did a detox! I honestly did not even know that it was a thing. I had been doing research on it because after I made the switch I felt like my smell was awful and would happen immediately after showering or anything! After using this on my underarms, I noticed a difference after the first use! I was shocked! definitely recommend this for sure! !
It's a great mask! It doesn't dry out my skin like a regular clay mask would I love it!
When ever I try to use natural deodorant I feel embarrassed the first few days and have stopped using before the 5 day mark. This detox helped me adjust quickly to the use of natural deodorant
It really works. I would have a funky smell but in one underarm. This has helped to eliminate the weird smell. I highly recommend it